Ulvshale Strand is the most popular beach on Møn and there is a reason for that! The beach has a great, child-friendly beach and soft sand. The beach is certified with a "Blue Flag" from the Outdoor Council, which ensures a good beach experience.
In the summer you can buy delicious refreshments and snacks at "The Container Beach Café", a converted 20-foot container, where you can find local ice cream and drinks, tasty paninis and many other delicacies.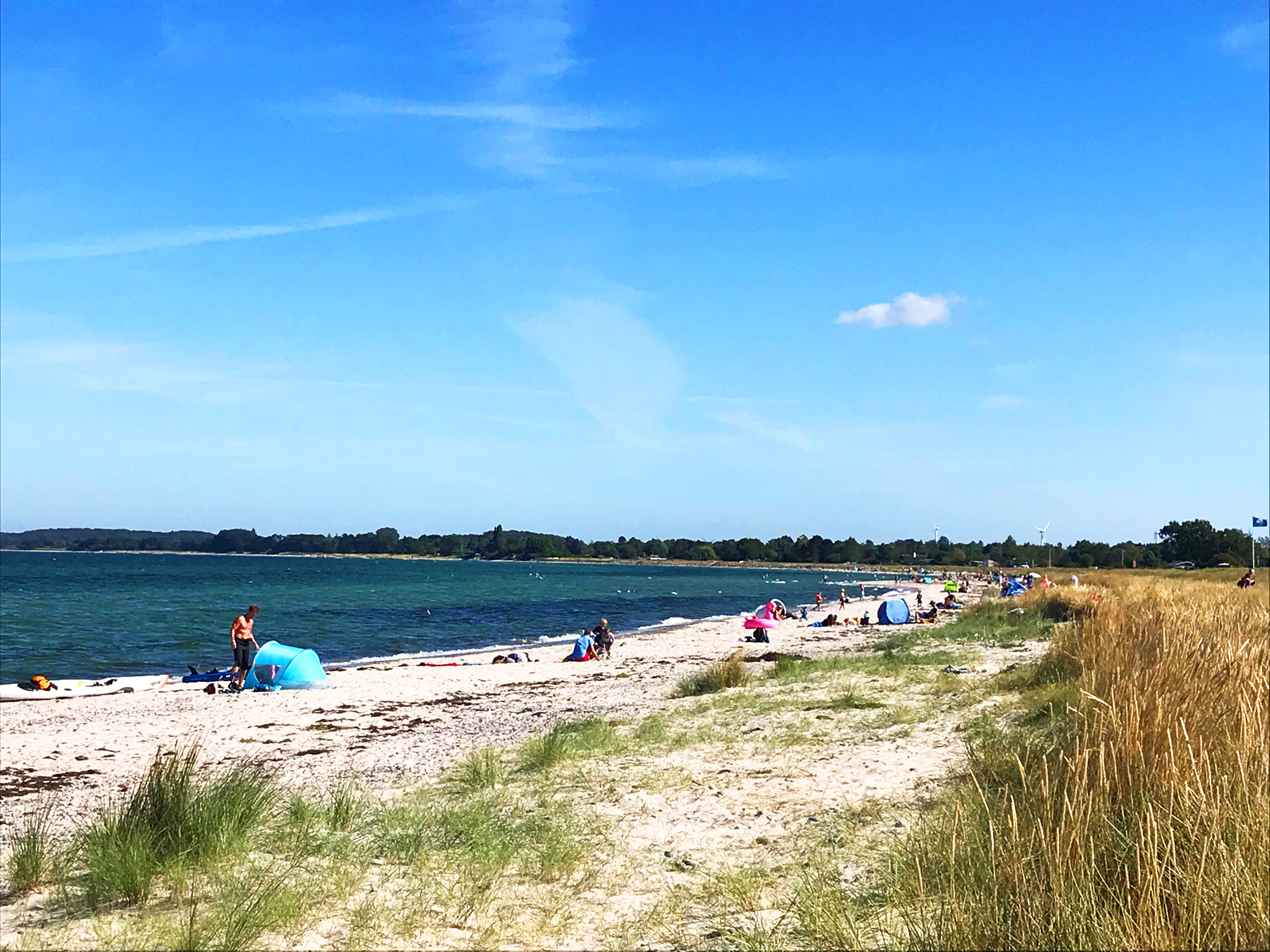 PERFECT FOR THE LITTLE ONES
Ulvshale beach is the perfect beach for children (as well as adults). The beach is clear and pleasant, and when you go into the pleasant, refreshing water, the water depth increases only very gently. Together with the soft sand this makes Ulvshale beach absolute favorite family beach on Møn. The wide beach is also perfect for beach activities and games such as beach tennis or building sandcastles.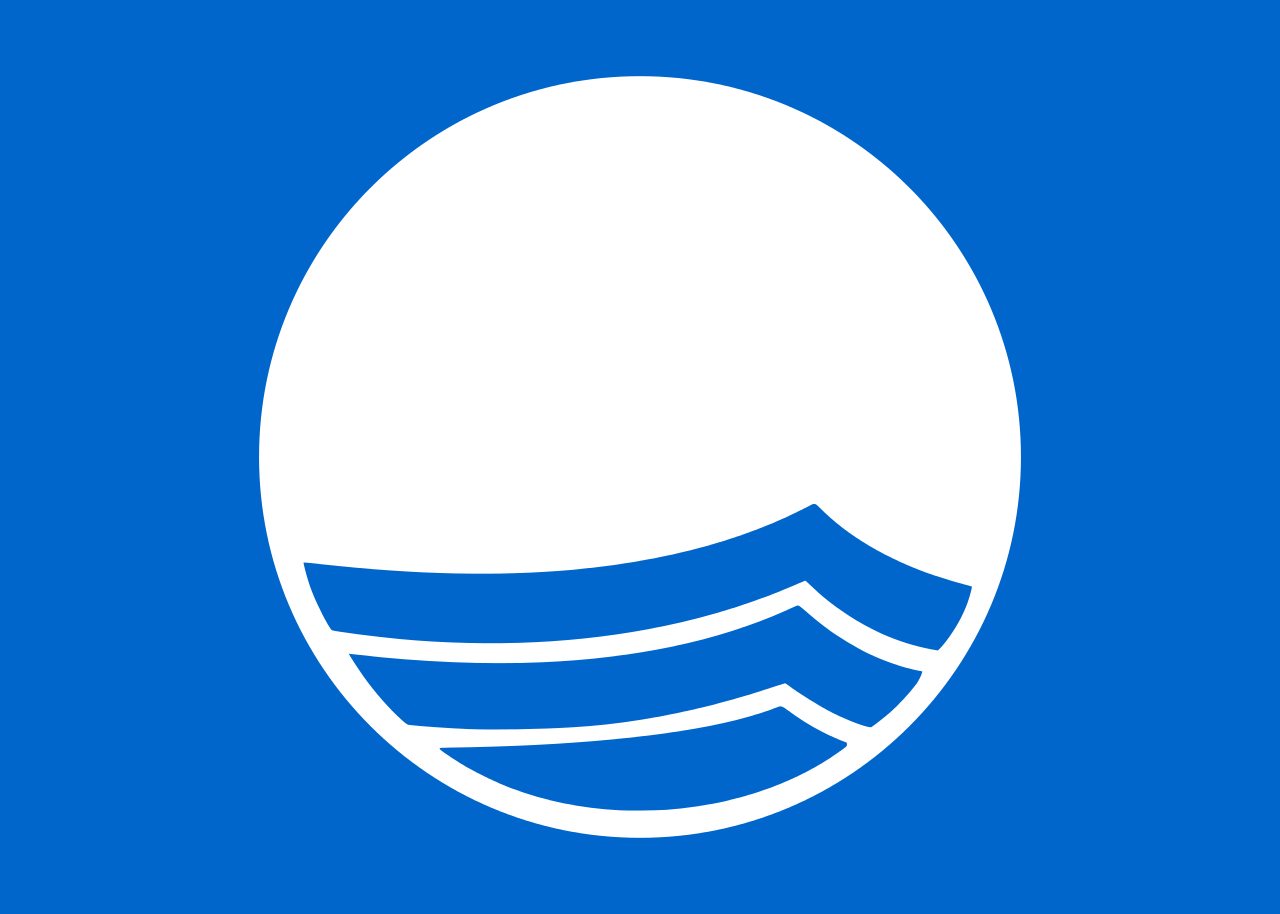 Ulvshale beach is certified with the Blue Flag, This guarantees you a high quality and safe beach experience. The Blue Flag is awarded to beaches that meet the highest standards in terms of safety, water quality and facilities.
In addition to the excellent water and a fine sandy beach, Ulvshale Strand offers good sanitary facilities (including handicap toilets), disposal facilities, first aid and rescue equipment (including AED) and much more.
Activities or relaxation?
Whether you love vibrant beach atmosphere or prefer to enjoy peace and quiet – don't worry: Ulvshale beach has it all. The area offers plenty of quiet places by the water or in the dunes, where you can enjoy the silence away from other people. The long stretch with fine sand and lovely water makes it possible to move away from the most popular and populated places on the beach.
If you want to have some peace and quiet, you can, for example, look for a cozy place in the dunes, which also functions as a shelter on the more windy days.
Pictures from Ulvshale Beach